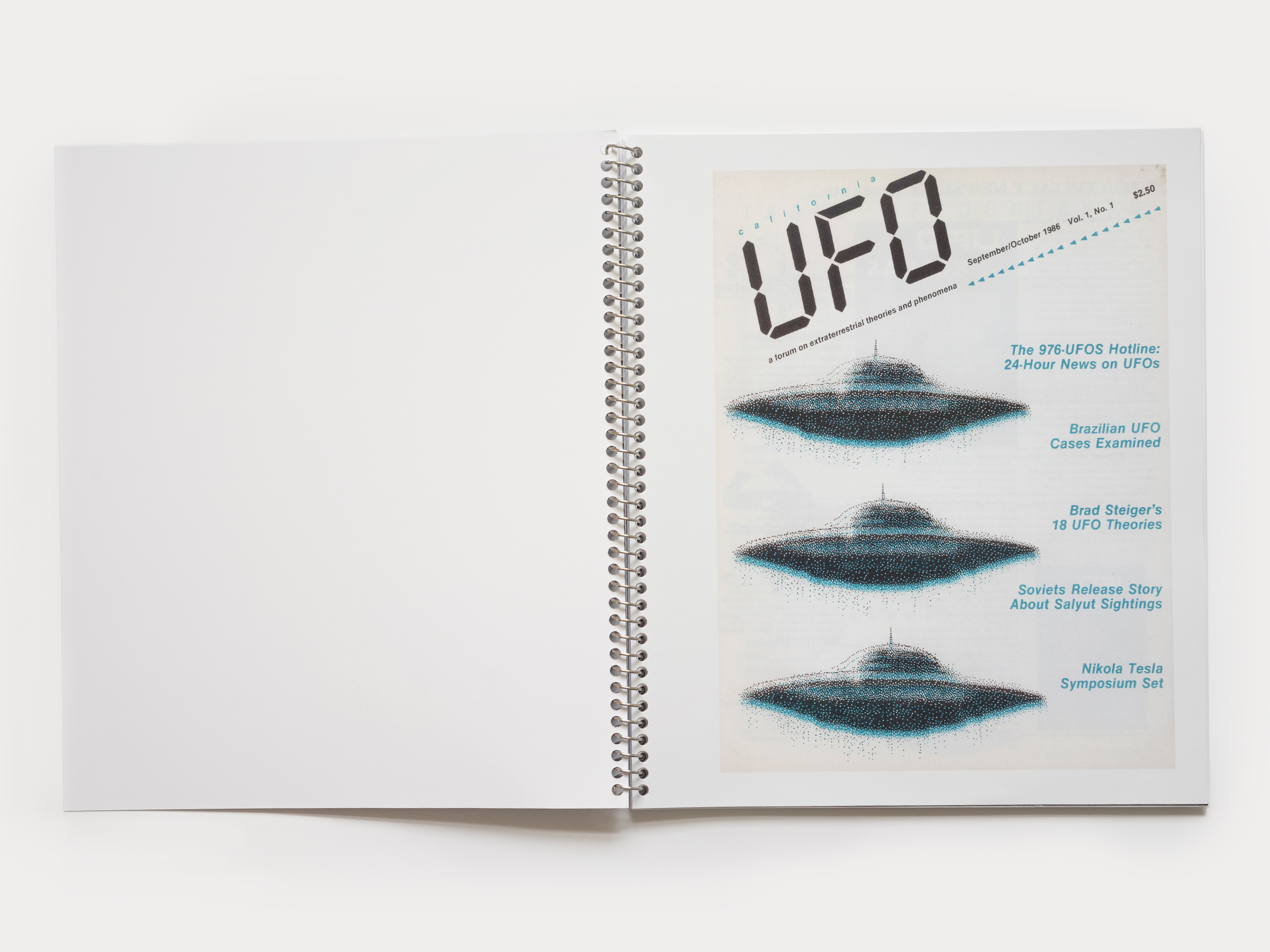 Variations on a Beam
by Santino Gonzales
Variations on a Beam
features a selection of pages from Gonzales' personal collection of
UFO Magazine
. These images and pieces of text are cultural artifacts of a pre-internet era and offer glimpses into the communities that materialized around UFO phenomena before Y2k. These selections are unaltered and stand as a love letter to a bygone era of ufology.
8.5 x 10 in
52 pages plus hand-cut inserts
Custom silver metal spiral binding—single coil
Printed in digital offset on recycled paper with heavyweight covers
Edition of 50
Designed, printed, and hand-bound in California
Co-designed with the author and published by Deep Time Press, 2023
Santino Gonzales is a multidisciplinary artist from Los Lunas, New Mexico. His video and installation works draw on motifs found in ufology, adobe, and radio to explore feelings of connection across space and time. Gonzales' art practice reveals throughlines between technology, land, and the unknown. His work positions these modes of cultural analysis within their broader legacies of resilience, resurgence, and wonder.
Gonzales received his BFA from the University of New Mexico and his MFA from California College of the Arts. He is a recipient of the Dedalus Foundation Fellowship, and currently works with the Interpretive Media team at the San Francisco Museum of Modern Art. Tino also composes and performs original ambient music, while floating between the Bay Area and the high desert of New Mexico.
santinogonzales.com