Mono Lake Tufa
Hand-Painted Prints

Ghosts of former underground springs are markers in the landscape; sculptural signposts for the latent volcanic potential hidden beneath the surface, awaiting the necessary circumstances suitable for a manifestation. All is black and white and then suddenly, color.

Born of melting glaciers and volcanoes, Mono Lake sits in a geologically active area just 28 miles north of the Long Valley Caldera, the second largest super volcano in North America. It is a terminal basin, meaning no water flows out other than evaporation. Lake water levels, which are measured yearly, are primarily dependent on snowmelt from the Sierra Nevada mountain range to sustain the ecosystem. The extremely low 2022 water levels are an indication of California's severe drought.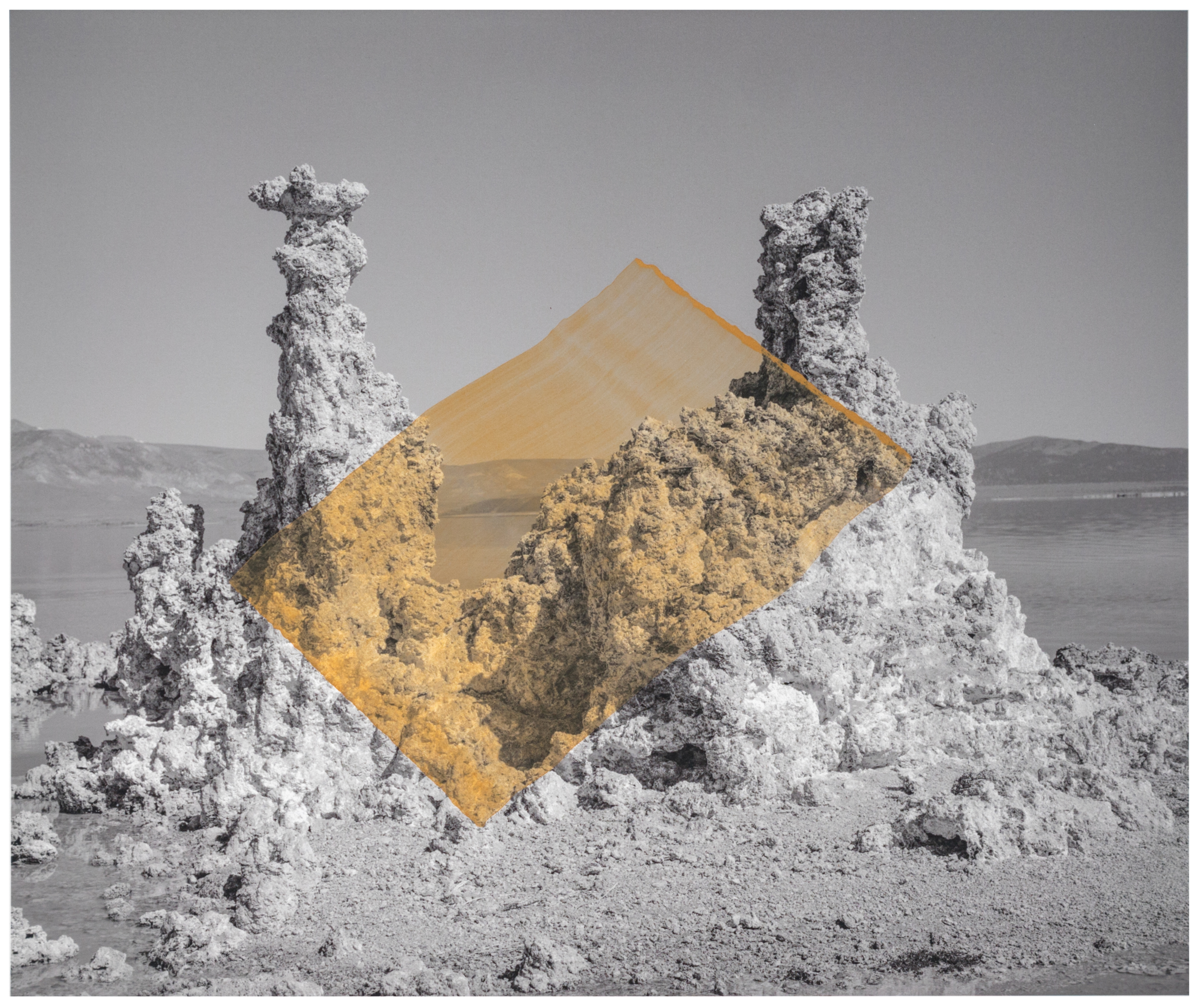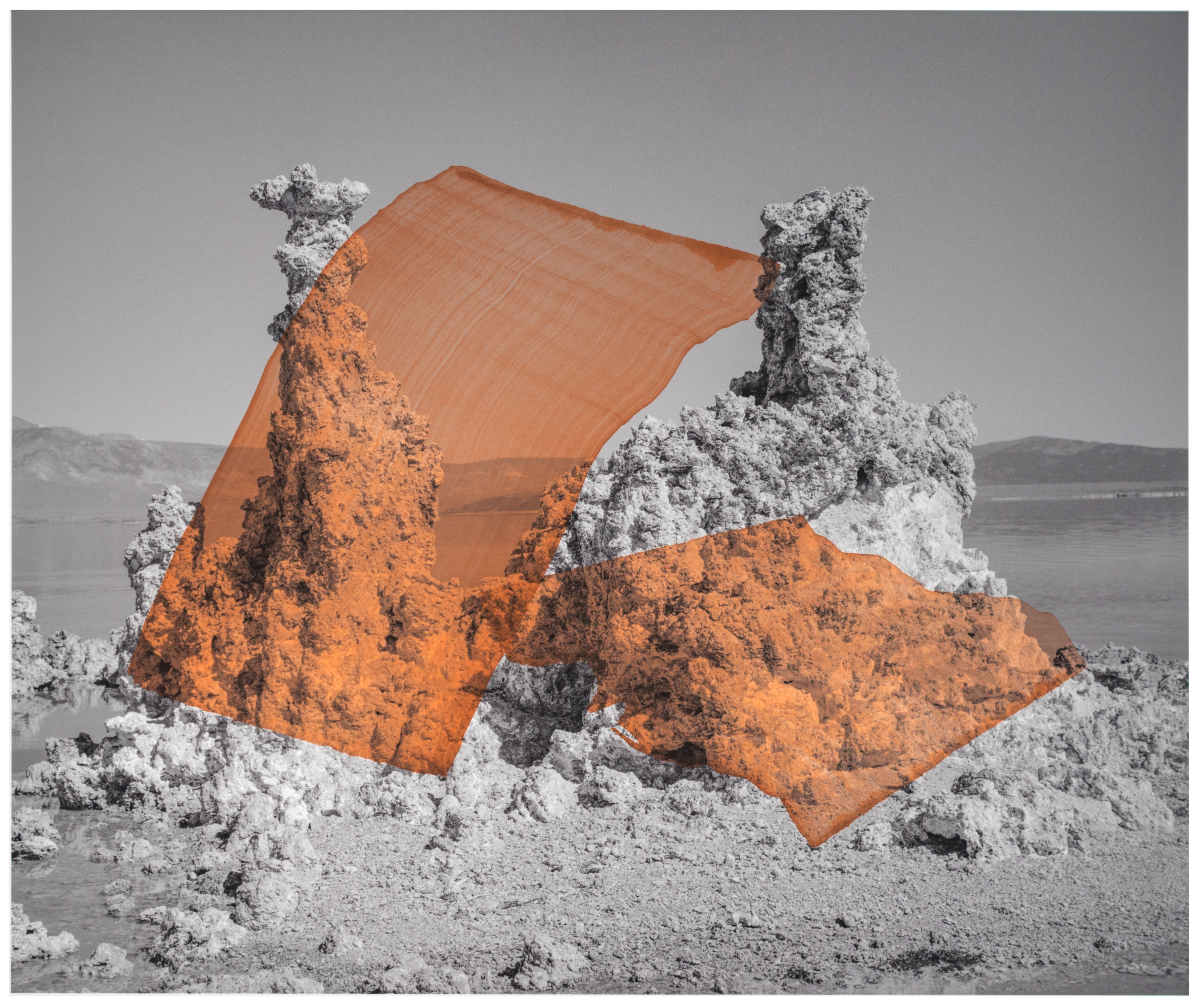 Six unique hand-painted prints
Sold separately
10 x 12 in
Archival pigment print on Hahnemühle Photo Rag 308gsm 100% cotton paper with handmade mineral pigment watercolor
Collaboration between Justin James King and Leah Koransky
2022

For each print we sell, Deep Time Press will make a donation to The Mono Lake Committee, an environmental organization based in Lee Vining, California. The Mono Lake Committee monitors the status of the lake, supports scientific research in the Mono Lake region, and is actively working on restoring the incoming stream environments.