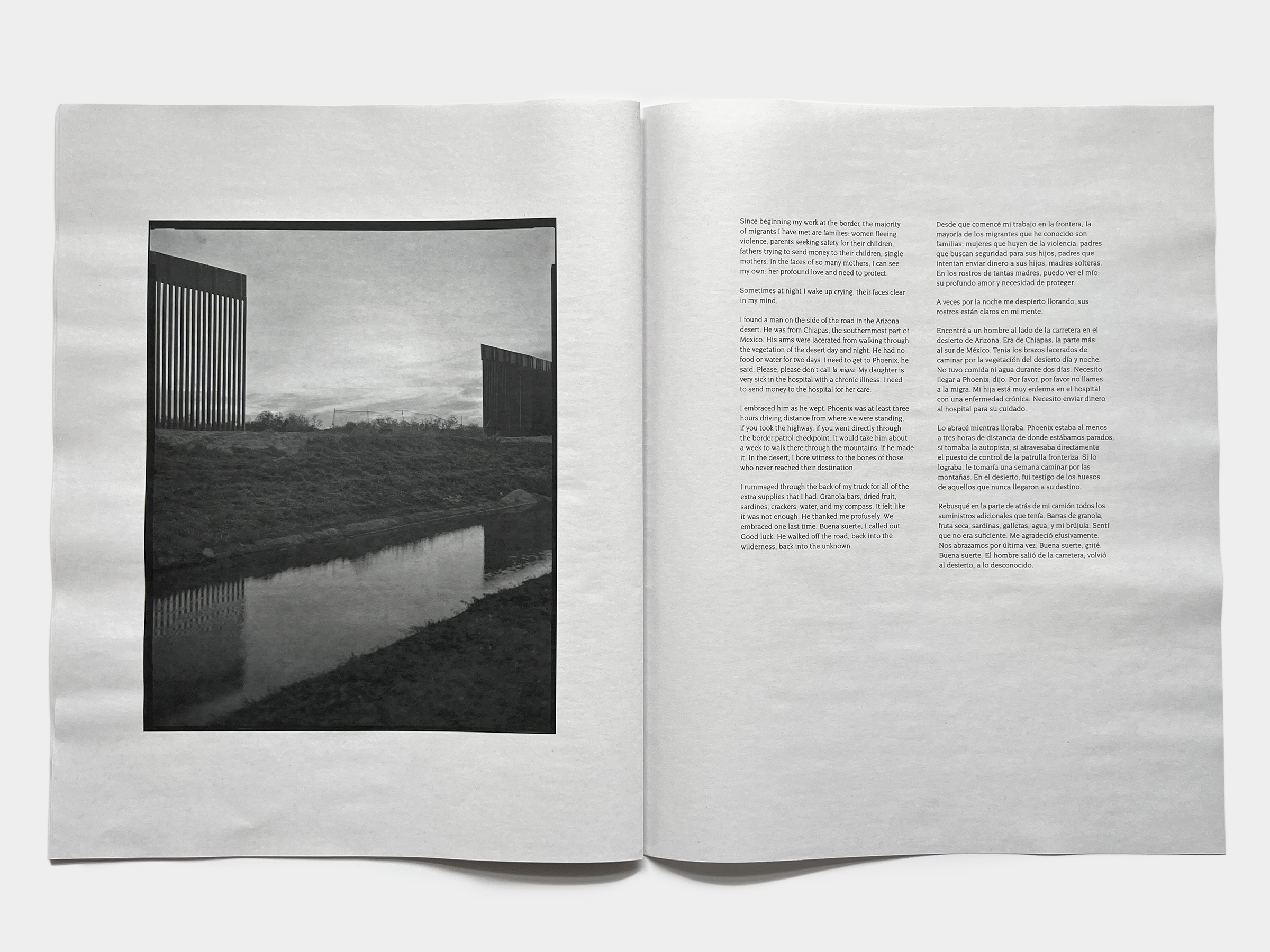 Promised Land
Tierra Prometida
Lisa Elmaleh
Promised Land / Tierra Prometida
is a series of landscapes along the US-Mexico border and portraits of those whose lives have been affected by American policies implemented since the construction of the border wall. To create these images, Lisa has volunteered with humanitarian aid groups on either side of the border. She has photographed and worked with migrant families, groups who search for missing migrants in the desert of the US, volunteers, religious sisters, and border patrol.
This print piece is a sampling of images from Lisa's ongoing project. All images were photographed using an 8 x 10 camera and are reproduced at 1:1 scale.
Tabloid newspaper
Digitally printed on 55gsm newsprint
16 pages
First edition of 40
11.375 in x 15 in
Lisa Elmaleh is an American visual artist, educator, and documentarian based in Hampshire County, West Virginia. She specializes in large-format work in tintype, glass negative, and celluloid film.
Lisa's work has been exhibited nationwide and recognized by the Aaron Siskind Foundation, the Puffin Foundation, and The Tierney Foundation, amongst others. Her work has been published by Harper's Magazine, Smithsonian Magazine, CNN, The New York Times, and National Geographic, among others. Lisa was also an Aperture Foundation Award runner-up for her series
American Folk
.
www.lisaelmaleh.com
---